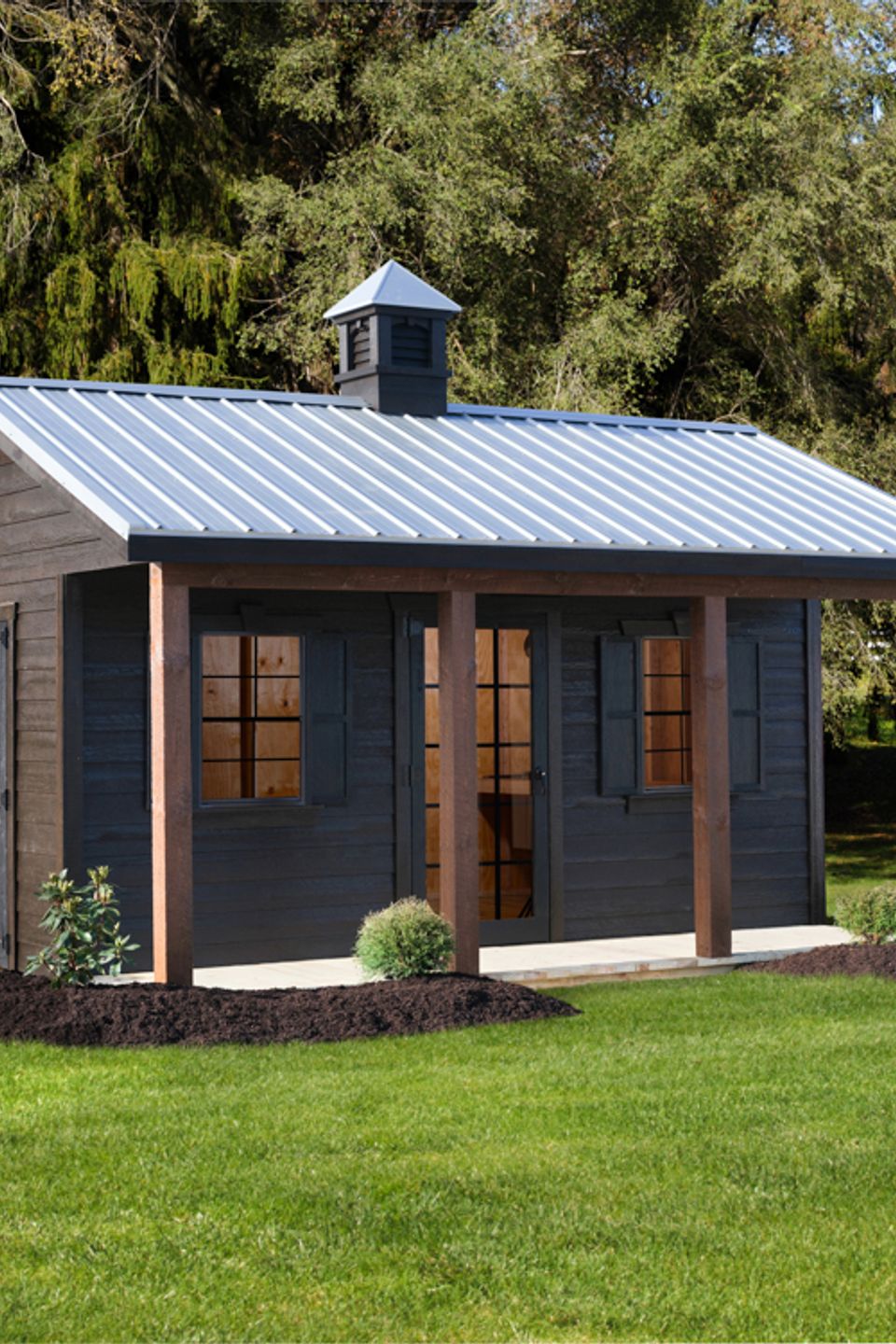 Quality Storage Solutions Built by Weaver Barns
Welcome to Harrison Backyard Solutions, your destination for exceptional yard sheds built by Weaver Barns. We understand the importance of reliable and functional storage solutions for your outdoor space. With our collaboration and the expertise of Weaver Barns, we aim to provide you with a seamless and satisfying experience in creating the perfect yard shed that meets your storage needs and complements your property.
Built to Last
Weaver Barns Craftsmanship
At Harrison Backyard Solutions, we take pride in offering yard sheds built by Weaver Barns, known for their commitment to exceptional craftsmanship and quality.

Weaver Barns has a long-standing reputation for constructing durable and aesthetically pleasing storage buildings. Each yard shed is meticulously crafted with attention to detail and designed to withstand the elements, ensuring long-lasting performance and peace of mind.
Personalized Assistance
Planning and Building Process
We understand that finding the right yard shed involves careful planning and consideration. That's why our team at Harrison Backyard Solutions is dedicated to providing personalized assistance throughout the planning and building process. From the initial consultation to the final installation, we will guide you every step of the way, ensuring that your yard shed meets your unique requirements and exceeds your expectations. Our experts will consult with you on design options, material selections, and customization features to create a yard shed that perfectly suits your needs and enhances your outdoor space.
Customizable Storage
Solutions
We believe in the power of customization to create storage solutions that truly meet your needs. With Weaver Barns yard sheds, you have the flexibility to customize various aspects, including the size, layout, windows, doors, and additional features. Whether you need extra storage space for gardening tools, outdoor equipment, or seasonal items, we will work with you to design a yard shed that optimizes functionality and maximizes storage capacity. Let us help you create a storage solution that seamlessly integrates into your outdoor environment.
Visit Us for an Exceptional Yard Shed Experience
To embark on your yard shed journey, visit Harrison Backyard Solutions and consult with our experts. Our team is ready to listen to your needs, offer expert advice, and guide you in selecting the perfect Weaver Barns yard shed. Experience the satisfaction of personalized assistance, exceptional craftsmanship, and storage solutions that stand the test of time. Enhance your outdoor space with a Weaver Barns yard shed, available exclusively at Harrison Backyard Solutions.

Visit Us In-Store for a Personalized Experience





Explore Our In-Store Selection



 
At Harrison Backyard Solutions, we invite you to visit our store and experience our wide range of products firsthand. Step into our welcoming showroom, where you can browse through our extensive selection of outdoor furniture and accessories. Our knowledgeable team is ready to provide personalized assistance, helping you find the perfect pieces to elevate your outdoor living space. Discover the quality craftsmanship and exceptional designs that make our products stand out. Visit us today and let us help you create the outdoor sanctuary of your dreams.