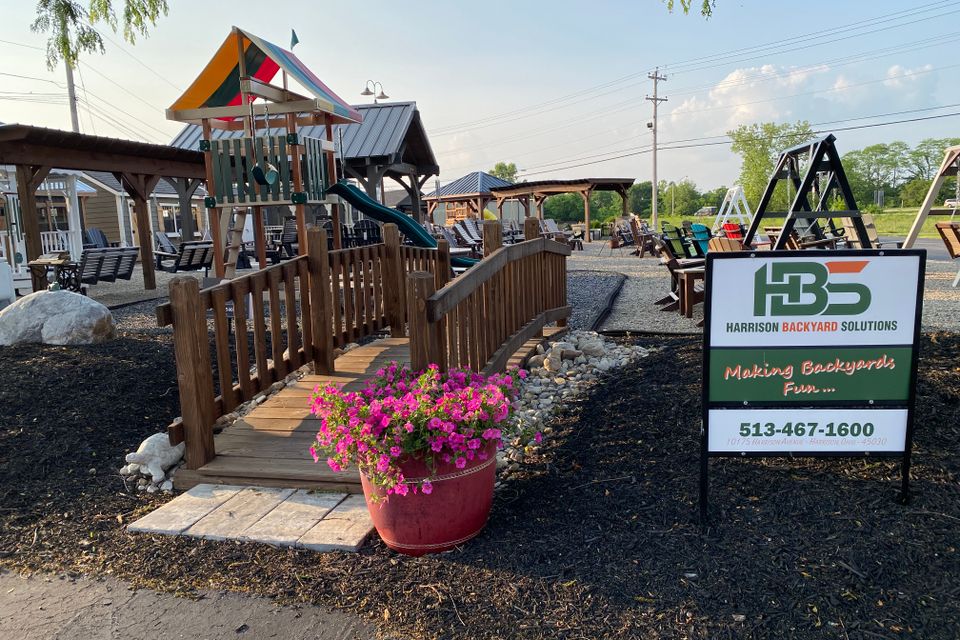 Get in Touch with Harrison Backyard Solutions
Reach Out to Us - Your Outdoor Space Experts
At Harrison Backyard Solutions, we are passionate about helping you create the perfect outdoor space. Whether you have questions about our wide range of outdoor furniture or need assistance with selecting the right structures for your backyard, our dedicated team is here to assist you. Contact us today and let us bring your outdoor vision to life.

Contact
Information
Call or Use Our Convenient Form To get in touch with us, you can call us directly at (513) 467-1600. Our friendly and knowledgeable staff will be happy to answer your questions and provide guidance on our products and services. Additionally, you can use the contact form below to send us a message or request. We strive to respond to all inquiries promptly.
Visit Our Location - Experience Our Products in Person
For a more immersive experience, we invite you to visit our location at 10175 Harrison Avenue, Harrison, OH 45030. Explore our showroom and see our exceptional outdoor furniture and structures up close. Our team will be available to provide personalized assistance and help you find the perfect solutions for your outdoor needs.
We Look Forward to Hearing from You!
We appreciate your interest in Harrison Backyard Solutions and look forward to assisting you in creating the outdoor space of your dreams. Whether you need advice, have questions, or want to schedule an appointment, don't hesitate to reach out to us. Contact us today and let us help you turn your outdoor vision into a reality.

have a question for Harrison backyard solutions?
 Use the form below to submit your question and one of our sales team will be in contact with you.