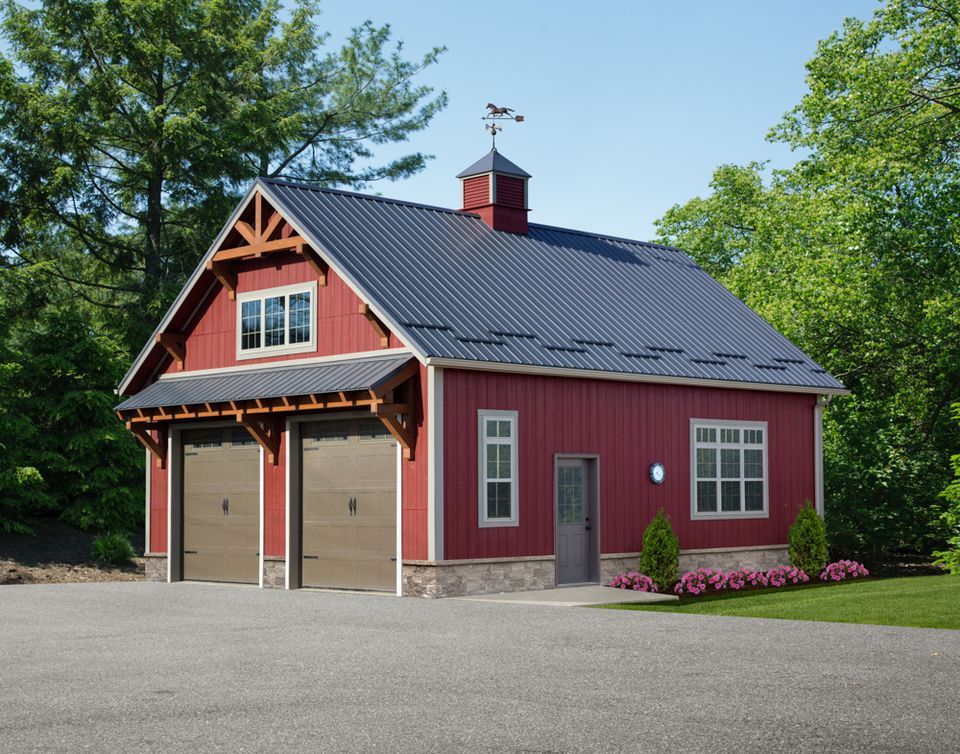 Exceptional Structures Crafted by Weaver Barns
Experience the epitome of outdoor comfort and style with our collection of Adirondack chairs. At Harrison Backyard Solutions, we offer a carefully curated selection of Adirondack chairs from top brands, including CapellaVue, LuxCraft, and Hershy Way. Whether you seek a classic design, a modern twist, or a blend of elegance and durability, our Adirondack chairs are designed to elevate your outdoor retreat, creating a space where relaxation and beauty harmoniously coexist.
Superior Craftsmanship
Weaver Barns' Legacy
At Harrison Backyard Solutions, we take pride in offering barns and garages built by Weaver Barns, renowned for their commitment to exceptional craftsmanship and quality. With a rich legacy in constructing superior structures, Weaver Barns ensures that each barn and garage is meticulously crafted with attention to detail and designed to withstand the test of time. From the sturdy framework to the finest finishing touches, Weaver Barns' expertise shines through in every structure.
Personalized Assistance
Planning and Building Process
We understand that the planning and building process of a barn or garage requires careful consideration and expert guidance. That's why our team at Harrison Backyard Solutions is dedicated to providing personalized assistance at every step. From the initial consultation to the final installation, we will collaborate with you to ensure that your vision is translated into a reality. Our experts will consult with you on design options, layout configurations, and customizations, ensuring that the final structure aligns with your specific needs and complements your property.
Customizable Structures
Tailored to Your Requirements
We believe in the power of customization to create structures that truly meet your needs. With Weaver Barns barns and garages, you have the flexibility to personalize various aspects, including the size, layout, doors, windows, and additional features. Whether you require a spacious barn for livestock or a functional garage for vehicles and storage, we will work closely with you to design a structure that optimizes functionality, aesthetics, and efficiency. Let us help you bring your vision to life with a custom barn or garage from Weaver Barns.
Visit Us for an Exceptional Barn or Garage Experience
To embark on your journey of building a barn or garage, visit Harrison Backyard Solutions and consult with our experts. Our team is eager to listen to your ideas, offer professional advice, and guide you in selecting the perfect Weaver Barns structure. Experience the satisfaction of personalized assistance, exceptional craftsmanship, and structures that enhance the value and utility of your property. Discover the possibilities of Weaver Barns barns and garages, available exclusively at Harrison Backyard Solutions.

Visit Us In-Store for a Personalized Experience





Explore Our In-Store Selection



 
At Harrison Backyard Solutions, we invite you to visit our store and experience our wide range of products firsthand. Step into our welcoming showroom, where you can browse through our extensive selection of outdoor furniture and accessories. Our knowledgeable team is ready to provide personalized assistance, helping you find the perfect pieces to elevate your outdoor living space. Discover the quality craftsmanship and exceptional designs that make our products stand out. Visit us today and let us help you create the outdoor sanctuary of your dreams.