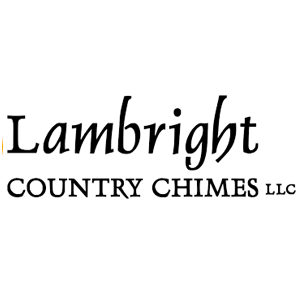 Lambright Chimes
Captivating Melodies for Your Outdoor Oasis
Welcome to the captivating realm of Lambright Chimes, an extraordinary brand that harmonizes nature's gentle whispers with masterful craftsmanship. Available at Harrison Backyard Solutions, our Lambright Chimes collection offers an exquisite array of wind chimes, designed to add enchantment to your outdoor space. With meticulous attention to detail and a commitment to creating captivating melodies, Lambright Chimes elevates the ambiance of your outdoor oasis, infusing it with harmonious sounds that soothe the soul.
Crafted with
Artistry
Each Lambright Chime is a testament to the artistry and skill of our dedicated craftsmen. Carefully selecting premium materials, they transform them into magnificent wind chimes that are both visually stunning and melodically captivating. From the precise tuning of each individual tube to the thoughtful design of the chime's elements, our Lambright Chimes are crafted with unwavering passion and a commitment to excellence. Experience the harmonious fusion of form and function that makes Lambright Chimes a captivating addition to any outdoor space.
Elevate Your
Outdoor Ambiance
Immerse yourself in the enchanting melodies of Lambright Chimes and elevate the ambiance of your outdoor oasis. As the gentle breeze caresses the intricately designed tubes, a symphony of soothing sounds fills the air, creating a serene and calming atmosphere. Whether you seek tranquility, relaxation, or a captivating backdrop for gatherings, Lambright Chimes adds an ethereal touch to your outdoor space. Let the harmonious melodies carry your worries away and create an outdoor ambiance that uplifts the spirit.
Melodies of
Enduring Beauty
Lambright Chimes are crafted to withstand the elements and provide enduring beauty for years to come. Our wind chimes are meticulously designed to produce clear, resonant tones, ensuring that the melodies they create will delight your senses season after season. Each chime is carefully inspected and tested to meet our stringent quality standards, guaranteeing that you receive a piece of art that will continue to captivate with its melodies and aesthetics. Discover the joy of Lambright Chimes and let their timeless beauty and soothing sounds become a cherished part of your outdoor oasis.
Discover Lambright Chimes at Harrison Backyard Solutions
Visit Harrison Backyard Solutions to explore our enchanting collection of Lambright Chimes. Our knowledgeable team is ready to assist you in finding the perfect wind chime to complement your outdoor space. Experience the captivating melodies, exceptional craftsmanship, and enduring beauty of Lambright Chimes, available at Harrison Backyard Solutions. Enhance your outdoor oasis and immerse yourself in the harmonious sounds of Lambright Chimes.

Learn More About Lambright chimes
 Use the form below to submit your question and one of our sales team will be in contact with you.